Find The Best Mac And Cheese In Indiana At Ford's Garage
Posted On November 30, 2022
Posted in Indiana
Food & Dining November 30, 2022
by Tori Jane

Quick question: are you hungry right now? If the answer is yes, you're only going to be hungrier after you're done reading this. If the answer is no, well, it'll be yes once you're finished, too. After doing a little digging through some of the best restaurants in Indiana, we found a place that seems to attract nothing but rave reviews. There's one common thread in many of these reviews, and it's all about one specific menu item: mac and cheese. Seriously. This is undoubtedly the best mac and cheese in Indiana, and you'll find it in small-town Noblesville (among other spots). Head out to Ford's Garage and find out what comfort food REALLY means.
Ford's Garage appears to have the perfect trifecta going on: atmosphere, food, and fun.
It's got an old-school, Prohibition-era feel to it with an automobile lover's twist.
Fashioned to look like an old-school, 1920s service station and having the overall feel of a sports bar, Ford's Garage is a great place to unwind at the end of the day.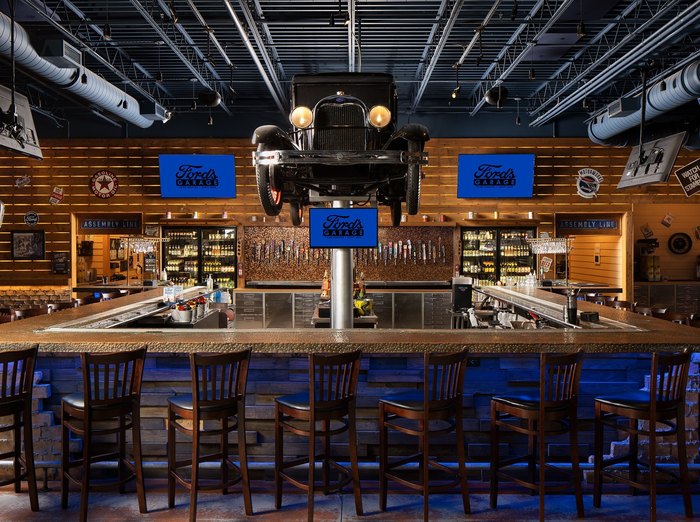 The Noblesville location is the only one in Indiana at the time of this writing, and we're pretty excited to call it our own. There's one thing on the menu in particular that, rightfully, gets a lot of attention…
…and that's the macaroni and cheese.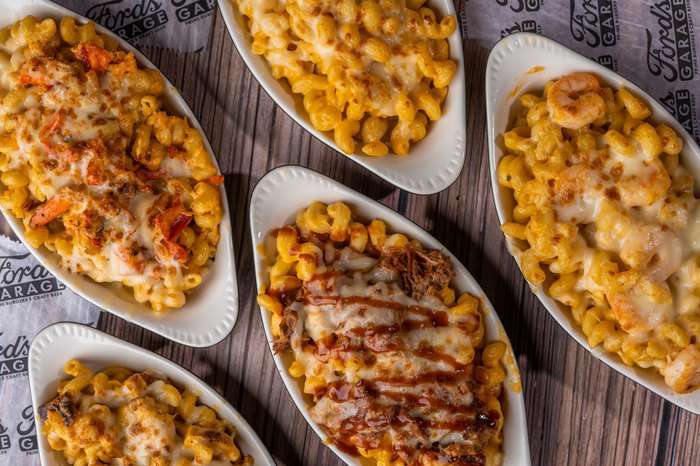 Seriously. When we say this is the best mac and cheese in Indiana, we mean it's THE best mac and cheese in Indiana. Hoosiers who have discovered this already come from all over the state when they get a hankerin', and soon enough, you'll see why.
The menu is pleasingly diverse, with burgers, wings, chicken, salads, sandwiches, and more, but boy… we cannot get enough of the macaroni and cheese.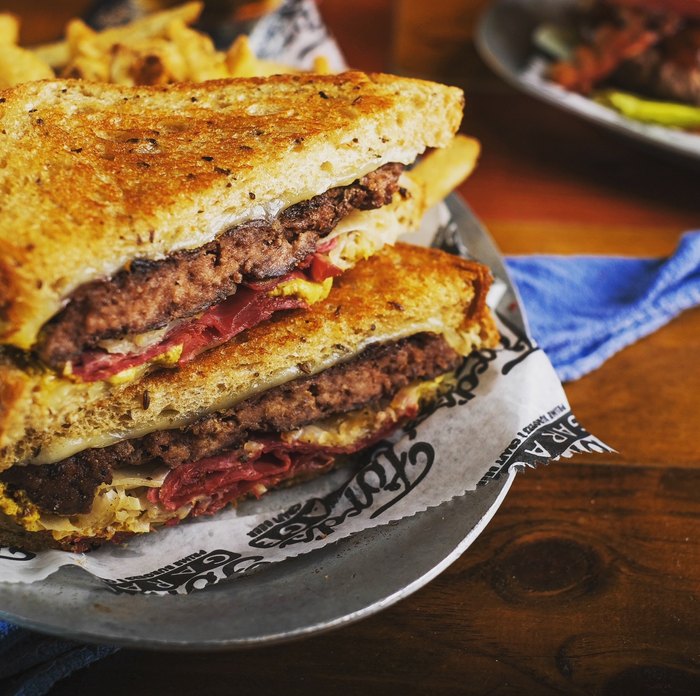 Just when you think you've heard of every variety of the stuff there is, you'll walk…
..