Cheese Dreams Are Made of This: Australia's Massive Mould Dairy Festival Is Returning in 2023
Posted On January 25, 2023
For cheese fiends, there's only one suitable way to tuck into the beloved dairy product: all the time, or at least as much as possible. That's an idea that Australian cheese festival Mould not only understands but encourages, and has since 2017. In 2023, from May through to August, those cheese dreams will be continuing as well.
Because you can never have too many occasions to eat cheddar, brie, camembert, raclette or whatever other cheese takes your fancy, Mould is back for another year, letting dairy lovers to explore and devour the mild, hard and soft bites that Australia's best cheese wizards have to offer. The event hails from Bruny Island Cheese Co cheesemaker Nick Haddow and the organisers of Pinot Palooza, and will hit up not just Brisbane, Melbourne and Sydney but also Perth for its latest run.
Running for three days in each city, Mould will kick off in Brisbane in May, then head to Melbourne in early June, plus Sydney at the end of June and beginning of July. As for Perth, it's getting a Mould x Pinot Palooza combo — because cheese and wine are that fine a pairing.
There won't just be a few cheeses on the menu at each stop. Usually, more than 75 artisan cheeses from around the country are ready and waiting for you to devour, spanning dairy from around 30 producers. In past years, that lineup has included Bruny Island Cheese Co, naturally, plus Grandvewe, Milawa Cheese, Yarra Valley Dairy and Stone & Crow, as well as Section 28, Red Cow Organics, Nimbin Valley Cheese, Dreaming Goat, Long Paddock Cheese and Second Mouse Cheese.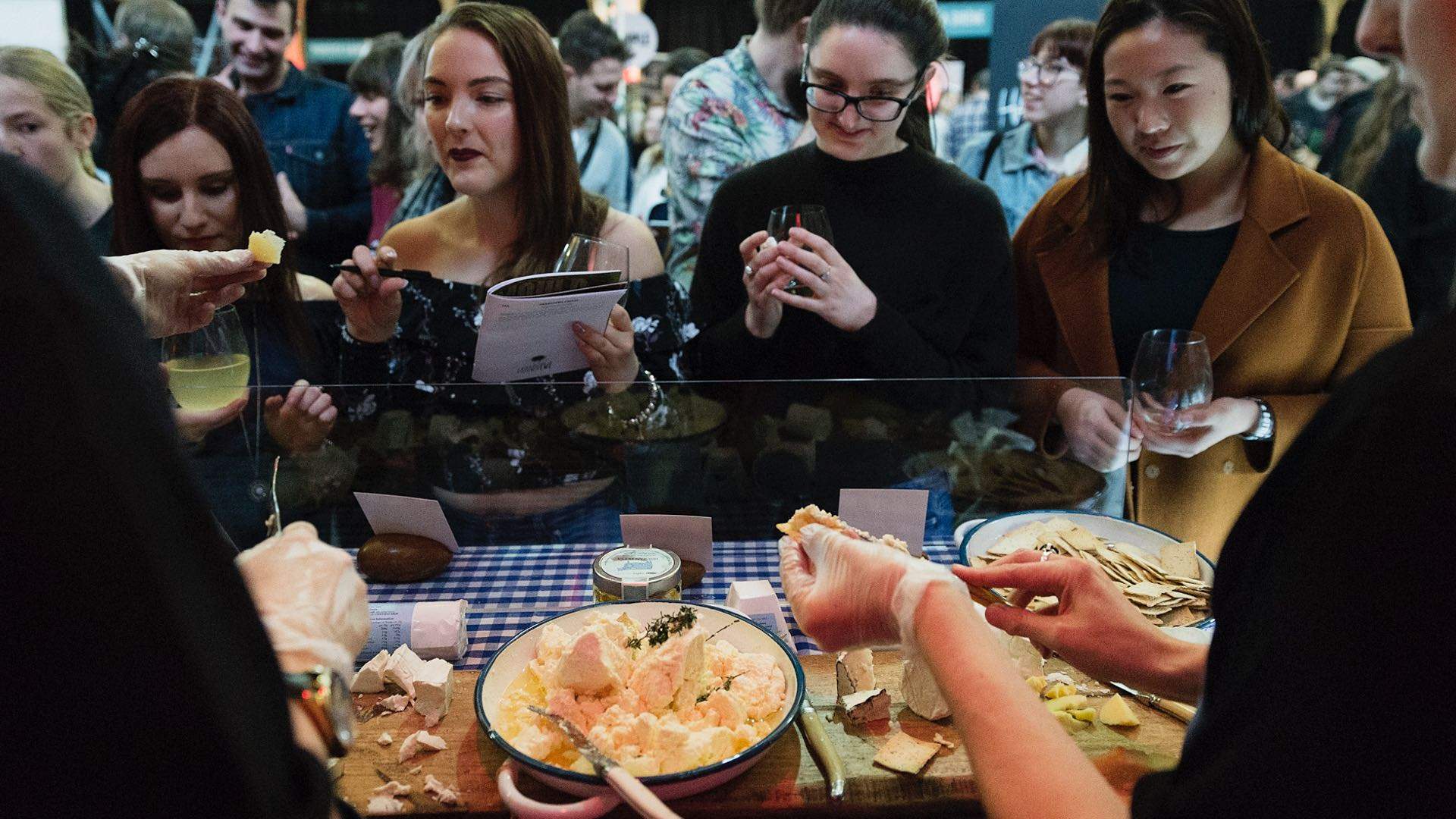 Alongside unlimited tastings of Australia's best cheeses — snacking on samples and purchasing slices and slabs to take home with you — the fest features cooking demonstrations, masterclasses and talks. And it wouldn't be a cheese festival without beverages to wash it all down with, so expect a bar serving Aussie wines, whisky, vodka, gin, beer, cider, cocktails and sake, all of which match nicely to a bit of…
..